Check Us Out At Aging2.0 OPTIMIZE!
Monday October 10, 2016
Our team is geared up and ready to exhibit at Aging2.0 OPTIMIZE in San Francisco this week on October 12-14. During the past few months, we've been hard at work developing innovative robotic technologies that revolutionize senior home care. We're working with our partners, such as Home Care Assistance, on breakthrough pilot programs that incorporate our robots into the daily lives of seniors. Our robots are designed to be fun, easy-to-use, and customizable and we hope that seniors and their families and caregivers have a spontaneous and delightful time using them.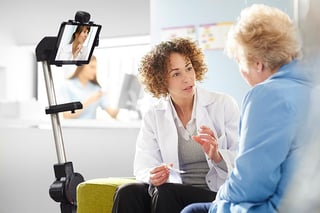 Are you an innovator in the Aging space? Can't wait to know more about us? Sign up NOW for Aging2.0 OPTIMIZE and visit us at exhibit table #160 in the Experience Zone. Follow us on Facebook and Twitter for more exciting updates.